GIC
ABOUT US
Grocery Innovations Canada is the nation's largest trade show and conference dedicated to
the growing multi-billion dollar Canadian grocery industry.
GIC attracts thousands of retailers and suppliers from across the world under one roof and serves as the industry meeting place connecting all facets of the grocery world.
This is your one-stop grocery exhibition that satisfies all your needs including creating a key
business relationships, showcasing your greatest products and services, networking with insiders,
spotting the latest trends, pushing innovation and growing your business!
A World of Opportunities.
Oct 22-23, 2019 | Toronto Congress Centre
MORE TRADE.  MORE TASTES.  MORE TRENDS.
Grocery Innovations Canada
TWO DAYS AT THE TORONTO CONGRESS CENTRE
 650 Dixon Rd, Etobicoke, ON M9W 1J1
Grocery Innovations Canada is the premier and must-attend B2B grocery & specialty food show of the year! The grocery sector is all about building relationships to grow your business, and this is the only show that brings together all facets of the grocery trade together under one roof.
The exhibition floor features over 65,000-sq.-ft. of dedicated pavilions focused on key grocery & specialty categories from front end to back end including equipment, technology, food service, garden, financial and insurance.
Don't Miss Opportunities!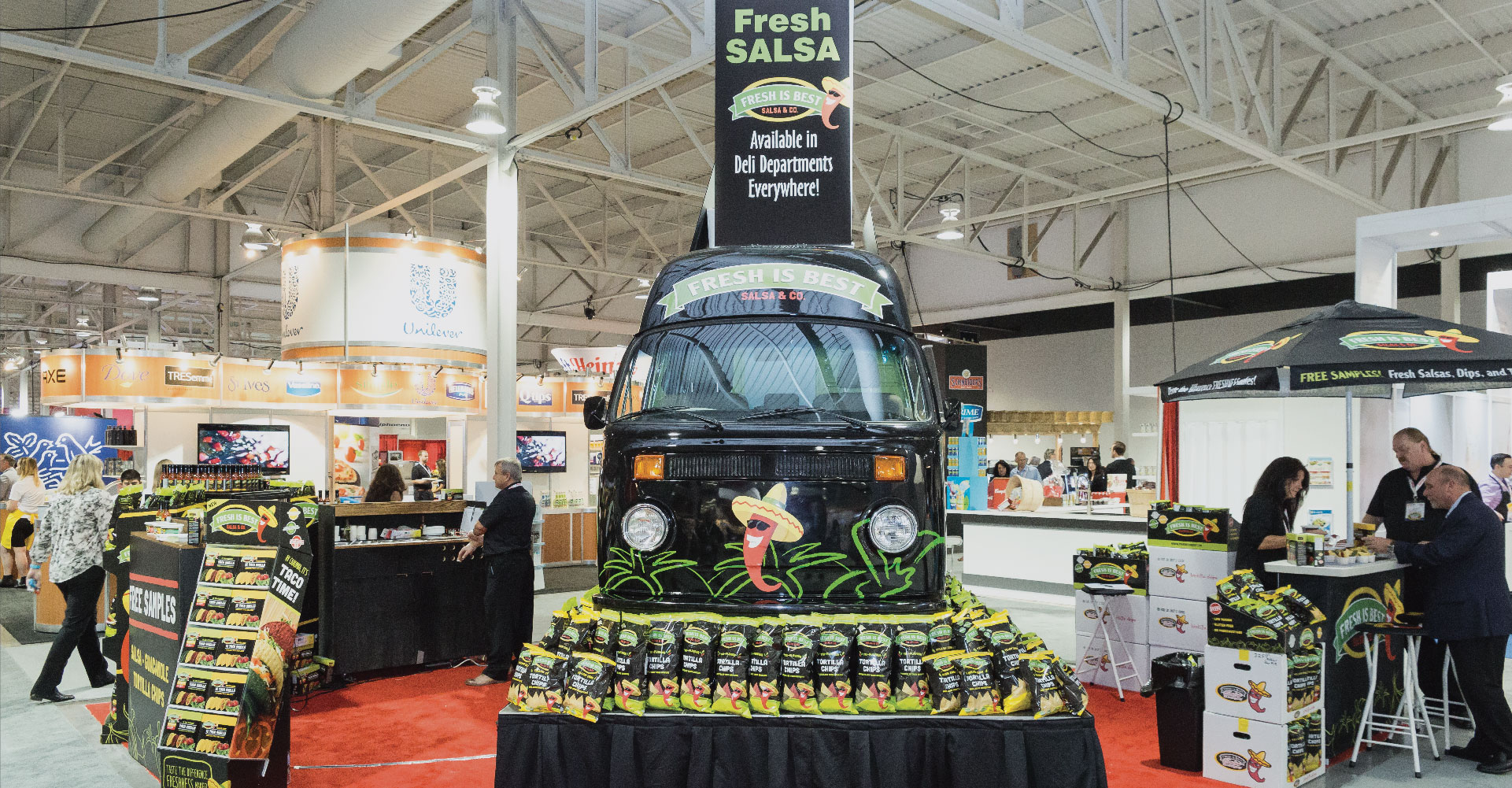 GET YOUR PRODUCTS IN FRONT OF EVERY RETAILER BEFORE THEY EVEN ENTER THE TRADE SHOW!
Give your latest and greatest innovations the attention they deserve with the New Product Showcase at Grocery Innovations Canada 2019. The NPS spotlights your products in the most exposed area of the show in the Lobby area before the show entrance. The New Product Showcases will be the first products retailers see when they enter the convention center.
New Product Showcase highlights all the latest and most innovative trends in grocery in one convenient location, making it an absolute must-see area for any grocery professional. Register now to give your brand full exposure and added traffic to your booth!
It is the ONLY way to give your products a chance to be crowned as a 'Top 10 in Grocery' winner at Grocery Innovations Canada.
Why Attend?
Don't miss the show where all of the groceries gathers. Get your business growing in Canada by attending the premier national grocery exhibition and conference that features local and regional suppliers, alongside global and international companies.
All of your grocery categories are covered under one roof – over 110, 000 sq. ft. of space at the Toronto Congress Centre North Building – from technology, front-end, and back-end operational tools, don't miss the must-attend national grocery show!
From specialty grocers to independents to majors chains and warehouse operators, food retailers from across Canada gather annually at the two-day event to grow their business. There are numerous opportunities to network, collaborate and grow.
The mornings start with a full program of conference and workshops where both retailers and manufacturers can hear from thought leaders on trends and best practices. In the afternoon, the trade show and events provide another opportunity to collaborate with partners.
ADDITIONAL INFORMATION
Visit the Grocery Innovations Canada 2019 site here for updated information.
Click here to reserve your hotel accommodations for Grocery Innovations Canada 2019!
ALERT
Other hotel resellers may contact you offering housing for your trip. Please note that they are not endorsed by or affiliated with the conference and entering into financial agreements with such companies can have costly consequences. Should you be contacted by one of these companies, please feel free to contact Diana Stevenson at dstevenson@cfig.ca

 

Visit us on Facebook at https://www.facebook.com/CFIGFCEI .

Follow us on Twitter at https://twitter.com/cfigfcei .

Prior to the conference, you will receive an email invitation from the Grocery Innovations Canada 2019 team to download our conference app.
 



REGISTRATION POLICY: Registrations received after registration rate deadlines will automatically be processed at the stated rates. 

TRADE SHOW ONLY - RETAILER ONLY passes are available for purchase - to any full independent or franchised retail store operating in at least four departments of the following: dry grocery, produce, meat, frozen, dairy, bakery, or deli.

REFUNDS: Requests for refunds must be received in writing by September 9th, 2019 and are subject to a $100 processing fee per form. Substitutions are permitted. Registrations received after September 9th, 2019 are non-refundable. Trade Show ONLY registrations are not eligible for a refund at any time.

ADMITTANCE: Children under 16 years of age, including infants, will not be admitted. Show management reserves the right to refuse or request that an attendee leave the event if, in their opinion, the conduct of the attendee is disruptive to the event. Please note our Trade Show sampling policy change: Limit of 1 bag of product samples per person. Exhibitors will only offer a sample size product. Donations can be made to the Food Bank before exiting.

PRIVACY: Information collected is used for registration, demographic and marketing purposes only.

MEDIA: Media will be on-site throughout Grocery Innovations Canada 2019 and products, attendees, and participants may be photographed, videotaped or interviewed for possible publication.

FUNDS: All prices are quoted in Canadian dollars. HST #R105201024
What is Retailer Connect? 
Retailer Connect gives you an opportunity to meet with a retailer/distributor on one for 15 minutes.
You are welcome to bring samples, business cards, data sheets and any other sales material needed to showcase your product or service.
We will work with the retailer to try to make every effort in having the correct decision maker present at your meeting.
These meetings should be used to introduce yourself and get interested from the retailers to schedule a more in-depth discussion at a later date.
The meetings are 15 minutes in duration with a 2-minute warning at the 13-minute mark. The meetings will take place on the trade show floor in one of the allocated Retailer Connect Meeting Rooms during GIC trade show hours.
Due to the high number of applications, we will be awarding meetings on a lottery basis. Prices to be determined.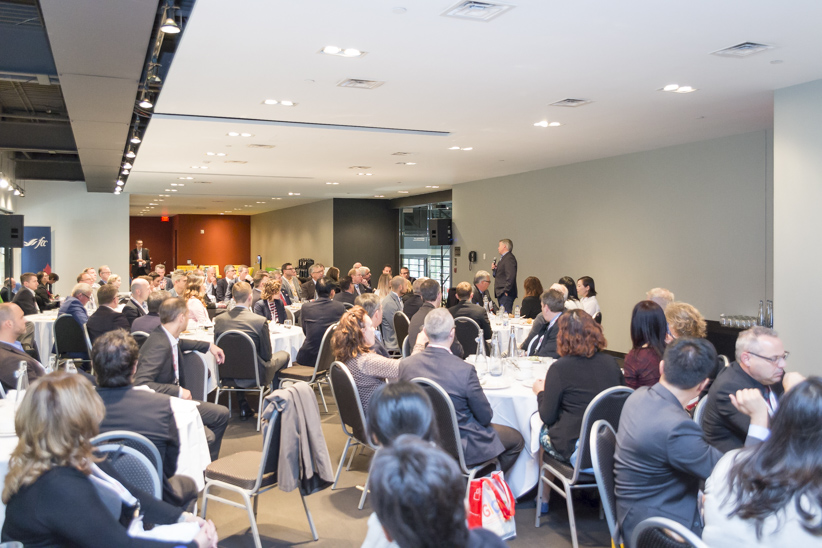 Market your brand and product on the show floor
Be memorable: Pay attention to your booth design, making sure your booth reflects your brand, showcases what you do and highlights how working with you benefits customers
Invitations: Arrange meetings with key customers or prospects 4-6 weeks ahead of the show with your booth number and invite them to the show with your complimentary 6 VIP trade show passes that come with your booth
Sampling & Prizes: Get your product into the hands of decision makers! Drive traffic at your booth with a Contest/Giveaway. Be creative
Show Offers: Create a reason for attendees to buy at your booth with one-time show specials such as in-ad coupons, unique merchandising packs, reduced minimums, or free shipping to name a few
 Mingle with as many retailers as you can
Engage visitors: Proactively seeking opportunities to speak with retailers is fundamental to a successful GIC. Put your sales pitch to the ultimate test and have a mix of sales and senior management people available to talk to retailers at the show.
 Be Seen: Attend the networking events, speaking sessions, and workshops—many of which are FREE! Take a look at the full agenda for the conference and trade show
Register early: Register Now and save $ for the events that are right for you
Get Social: Use #GICSHOW18 on social media to promote your products and drive traffic to your booth
Capture leads: Collect business cards or use the show's lead retrieval solution to scan attendee badges and capture sales leads. Remember to keep notes on what kind of follow-up the person wants
Be a part of a community of retailers, manufacturers, suppliers and service providers to network and grow
Showcase your brand, product or company through our trade shows and targeted communications
Support the unique interests of Canada's Independent Grocer community
Available member discounts at our events 
This show is the only exhibition dedicated to serving the growing multi-billion dollar grocery industry. Categories include fresh, frozen and refrigerated foods, snacks, beverages, ethnic specialties, and gourmet lines. Along with food categories, retailers are looking for solutions for front and back end (operations, POS systems, displays, uniforms, equipment, etc).
COMMUNICATIONS/MEDIA
NANCY KWON
Vice President, Communications & Marketing
(416) 492-1804
CONFERENCE/EVENT
DIANA STEVENSON
Director, Conference & Events
(416) 492-4019
EXHIBITOR INQUIRES/BOOTH SALES
ROLSTER TAYLOR
Director, Sales
(416) 492-4878
RTAYLOR@CFIG.CA
FROM LAST YEAR EVENT